Save Up Program

The mission of the RISE Foundation (Responsibility, Initiative, Solutions, Empowerment) is to assist Memphis public housing residents in reaching financial self-sufficiency.

There are about 20,000 Memphians living in public housing. Ninety-eight percent of public housing residents are low-income, African-American women and their children, the majority of which exist on incomes of $7,000 - $12,000 annually. After researching a number of economic initiatives and visiting with resident focus groups, RISE created Save Up. The program is an Individual Development Account initiative of the RISE Foundation designed to help low-income and low-wealth families accumulate a few thousand dollars to invest in high-return investments, such as education or job training, homeownership or micro-enterprise.

RISE, an operating foundation, guarantees a 2:1 match on each individual's savings up to $75 per month. Together with the RISE match, 63 savers have accumulated an aggregate savings total of nearly $70,000 on average annual incomes of $12,000.

Savers are saving an average of 6 percent of their incomes as compared to a 3 percent national average. Five savers have used their savings to purchase homes worth an aggregate of $350,000 and are paying less for their monthly mortgages than they were paying in public housing rent.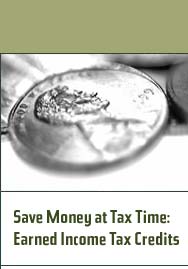 Last year, MemphisDEBT, in cooperation with United Way of the Mid-South, hosted 16 Volunteer Tax Assistance sites over a three-month period to help low-income communities claim Earned Income Tax Credits (January - March 2003). Nearly 2,300 returns were processed. The average refund amount was $2,100, resulting in more than $4.8 million being returned to low-income families. It is estimated participating families saved approximately $460,000 in filing fees.
Contact
MemphisDEBT to find out more.